In Memory
Sherry Reed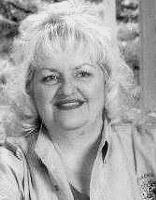 Sherry Y. Reed, 58, St. Joseph, passed away Saturday, May 21, 2016, at home after a lengthy battle with leukemia. She was born August 23, 1957, in St. Joseph.
Sherry was a 1975 graduate of Lafayette High School. In 1980, she achieved her Masters Degree in Speech Pathology from Northwest Missouri State University. She later achieved her Ed Specialist degree from University of Missouri- Kansas City.
Sherry was a devoted loving mother, grandmother, daughter, sister and friend. She was a Christian and a member of Pleasant Valley Baptist Church.
She was preceded in death by: her father, Melvin L. Reed; grandparents; and several aunts and uncles. She leaves behind: her son; granddaughter; mother, Connie Reed; sister, Lisa Winslow; two nieces; a great niece; great nephew; and many friends.
A Celebration of Life will be held at a later date.
Natural Farewell under the direction of Meierhoffer Funeral Home & Crematory.
The family suggests memorial donations to the American Cancer Society Hope Lodge.
Online guest book and obituary at www.meierhoffer.com. As published in the St. Joseph News-Press.