In Memory
Paul Notbusch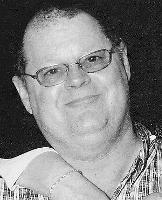 MAYSVILLE, Mo. - Paul R. T. Notbusch, 63, Maysville, passed away Thursday, Sept. 19, 2019. He was born on June 3, 1956, in Elmhurst, Illinois, to Paul and Shirley Notbusch.
Paul married Elise Bahr, on Sept. 27, 1997, and celebrated nearly 22 years together. She survives of the home. He was my best friend, husband, and most importantly, my soulmate.
He was preceded in death by his parents. Survivors include: Jennifer L. Notbusch, James E. Lawhon and Eva C. Lawhon; one brother; four sisters; four grandchildren; and many nieces, nephews and extended family.
The family has honored his last wishes, that his body be given to the organ and tissue center, where he has given a gift of a better quality of life to over 100+ people.
Family to hold celebration of Paul's on May 16, 2020, so that they may honor his last wish, that his ashes be laid to rest under an apple tree, to be planted on the Triple Dream Ranch.
Natural Farewell under the direction of Meierhoffer Funeral Home & Crematory. In lieu of flowers, the family suggests memorial donations to the funeral home, to help with funeral expenses.
To donate online, visit Paul's Tribute Page at www.meierhoffer.com and select "Donate Now". As published in the St. Joseph News-Press.